Young Euro Classic tickets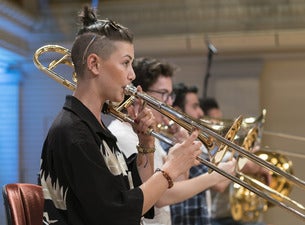 "Such a euphoric liaison between party atmosphere and highly concentrated listening as at 'Young Euro Classic' cannot be found, even on the capital's overabundant cultural scene."
Der Tagesspiegel

At Young Euro Classic, the only thing that counts is the shared experience – differences are welcome. This year the festival will take place from August 3 to August 20. In 2018 this unique music festival at the Konzerthaus on Gendarmenmarkt goes into its 18th season.

The best youth orchestras in the world guarantee exciting and inspiring concert performances, led by great conductors and flanked by virtuoso soloists. This year, the young musicians focus particularly on 20th century music and great violin concertos. As always, the enthusiastic instrumentalists also bring works from their home countries. Listen to the familiar in a new way while discovering the charm of the unknown!

Young Euro Classic – the festival of the world's best youth orchestras. Tomorrow's musicians today!

Young Euro Classic tickets are available at Ticketmaster.
Currently, there are no tickets available for Young Euro Classic.
Browse by Category