FIA Formula E Berlin ePrix
FIA Formula E Berlin ePrix tickets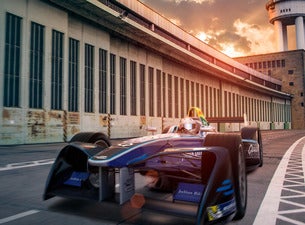 Formula E will return to Berlin for a third time on 10th & 11th of June, as the electric racing series hosts the 2017 Berlin ePrix on Flughafen Tempelhof. This two-day event will see a fusion of exciting wheel to wheel electric racing and fun entertainment for the whole family. Formula E Berlin ePrix tickets are available at Ticketmaster.

In addition to all the drama on-track, off-track fans are encouraged to experience everything the eVillage fan zone has to offer including; live music, food and drink, interactive displays and official Formula E merchandise. What's more, as Formula E offers their fans the opportunity to get even closer to the action – there will be some special appearances from the drivers throughout the day including an autograph session, live eRace eSports challenge and a podium ceremony open to all!

The FIA Formula E Championship is the world's first fully-electric single-seater racing series, competing on the streets against the backdrop of some of the most iconic cities - including Hong Kong, Marrakesh, Buenos Aires, Monaco, Paris, New York and Montreal. The championship represents a vision for the future of the motor industry, serving as a platform to showcase the latest innovations in electric vehicle technology and alternative energy solutions. Future seasons will see the regulations open up further allowing manufacturers to focus on the development of motor and battery components, which in turn will filter down to everyday contemporary electric road vehicles.

The 2016/17 FIA Formula E Championship sees 10 teams and 20 drivers go wheel-to-wheel in 10 cities spanning five continents in the fight to be crowned Formula E champion. The inaugural season of Formula E sparked into life in September 2014 around the grounds of the Olympic Park in Beijing. The third season of the electric street racing series got underway on October 9 in Hong Kong, with the season finale double-header in Montreal on July 29 & 30.


Currently, there are no tickets available for FIA Formula E Berlin ePrix.
Browse by Category